Opus Dei
On this homepage, you can find official information on Opus Dei, relevant documents, recommended reading, as well as links to international sites and the opportunity to receive an email newsletter.

Youth Service International
Youth Service International (YSI) organizes and sponsors a variety of programs to assist others in the United States and around the world.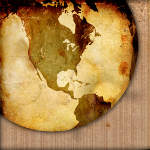 Tilden Study Center is an educational, non-profit corporation dedicated to the intellectual, cultural, and spiritual development of students and professional men. It is under the direction of members of Opus Dei, a worldwide prelature of the Catholic Church.


Tilden began operations in 1986 at its Westwood location close to the UCLA campus. The center is financed by activity fees as well as personal and corporate donations. College programs are open to undergraduate men from any Los Angeles area university.

.